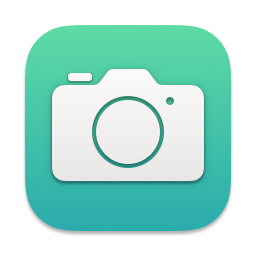 ShutterCheck

for

 Mac
Get shutter actuations count of your Canon EOS camera
ShutterCheck displays a hidden information about your Canon EOS camera, so you can easily check whether or not a camera that is listed as new is really brand new or determine the value of a previously used item in order to make deals with more confidence.
Read More
⇣
Get a Quick Device Overview
Important details about your camera, such as serial number, battery charge level, possible shots and firmware version, are presented as soon as you connect your camera via USB cable.
Check Canon EOS Shutter Count and Get Live View Usage Detalization 
New
ShutterCheck reads and decodes shutter information directly from the internal memory of your camera. For newer Canon EOS models such as the 1D X Mark II, 5D Mark IV and 5DS the app displays an extended shutter information. Together with plain shutter count you'll get separate values for photos taken through the viewfinder, photos taken via the Live View and a number of Live View sessions. All these values are presented visually on the detalization bar.
ShutterCheck Knows Your Shutter's Rated Lifespan
What shutter count is considered too high? Turns out it depends on a camera model! Entry-level DSLRs like EOS 100D and 760D are usually rated for something about 100,000 actuations while professional-grade cameras such as EOS-1D X Mark II can go up to 400,000 guaranteed clicks! ShutterCheck displays shutter count along with a shutter's rated lifespan so you can easily see the percent of its wear.
This EOS 6D camera has only 29,669 shutter actuations, so we can say it's barely used. No need to worry about the shutter, so the wear indicator is coloured green ✅.
This EOS 6D Mark II is in the middle of its life cycle. 96,880 shutter actuations are already made, but there is still a lot to go, thence the 'yellow' ✴️ rating.
This EOS 5D Mark IV has worked out 92% of its rated lifespan. The camera is heavily used, therefore the red colour ❌ of the wear indicator. Beware!
Customize the User Settings 
New
Depending on a concrete model, Canon EOS cameras support up to three user-customizable fields that are used to populate metadata of your photos. ShutterCheck gives you a convenient way to change owner, author and copyright settings of your camera.
What ShutterCheck is Good For?
💸 Selling a camera online
Use ShutterCheck to determine the value of your Canon EOS camera, so you can offer it for a realistic price. Your potential buyers will ask you for your shutter count anyway. Give them this valuable information ahead of time to make a quick and hassle-free deal!
🔮 Buying a secondhand camera
Use ShutterCheck to figure out whether or not the camera that is listed as new is really brand new or estimate/verify the value of a previously used item. Ask the seller to send you ShutterCheck Camera Report that includes a shutter count info to make sure you buying an item in a good condition.
🏪 Running a camera rent shop
Use ShutterCheck to track different cameras usage to predict failures and estimate costs related to shutter mechanism replacement in future. The app is available at a flat price: you purchase the app once and then free to use it with as many cameras as you need.
Read What Customers Are Saying 😍
Does Exactly As It Says With a Beautifully Minimal Design

"Any time you want to buy or sell a camera online, knowing how many times the shutter has fired is a mandatory piece of information. This app does that fast and presents the information in nicely designed screen. I appreciate the care the developer took to show the camera data in a clean concise way. It worked perfectly on my Canon 60D."

Customer review from the Mac App Store
Perfect!

"Downloaded the app, plugged in my camera, launched the app and checked shutter actuations for my Canon 5D Mark III in less than a minute. Nothing else in life is so easy. Thanks, Konstantin!"

Customer review from the Mac App Store
No-Nonsense App That Does What It Says

"This app does one thing and does it very well: tell you how many shutter actuations that a given Canon DSLR has. It's a great way to measure the "mileage" of a camera. And it's a nice tool if you want to prove the shutter count when selling a camera. It's very silly that Canon doesn't give users a way to see how many clicks are on a camera, and this app solves that silly problem. Well done!"

Customer review from the Mac App Store
Cameras Supported by ShutterCheck
ShutterCheck supports shutter information retrieval from the following Canon EOS cameras:
🏳 International Models
1D Mark IV, 1D X, 1D X Mark II, 1D C, 5DS, 5DS R, 5D Mark II, 5D Mark III, 5D Mark IV, 6D, 6D Mark II, 7D, 7D Mark II, 40D, 50D, 60D, 60Da, 70D, 77D, 80D, 100D, 200D, 450D, 500D, 550D, 600D, 650D, 700D, 750D, 760D, 800D, 1000D, 1100D, 1200D, 1300D, 8000D, 9000D;
🇺🇸 American Models
Rebel SL1, SL2, XS, XSi, T1i, T2i, T3, T3i, T4i, T5, T5i, T6, T6i, T6s, T7i;
🇯🇵 Japanese Models
Kiss X2, X3, X4, X5, X6i, X7, X7i, X8i, X9, X9i, F, X50, X70, X80;